Nevada is a beautiful desert state in the West of the U.S. The weather is hot and dry most of the year. The hottest month is July, and it stays over 90 degrees Fahrenheit in most of the state. It is also the dryest state in the U.S. The mountains in the Reno area are the only places to see snow. Nevada is home to the big city of Las Vegas, but they also have some great rural towns across the state. This makes Nevada a great place to raise a family and to find entertainment and fun things to do. There are more than just casinos in Vegas, including family-friendly events and 29 state parks to visit.
Some great options in higher education are offered in Nevada, but currently there is not a program for those pursuing library science degrees. However, there are great online options for residents in Nevada, and there are great academic librarian positions in Nevada. The state's largest universities are the University of Nevada in Reno, the University of Nevada in Las Vegas, and Nevada State University. All three of these universities offer bachelor's and master's degrees, and the University of Nevada in Las Vegas and the University of Nevada in Reno offer doctoral degrees.
This article will go over our suggested library science programs for Nevada residents and what to expect from each program. It also covers the career opportunities for librarians and other information-specialized careers in Nevada. It goes over what the state has to offer and what Nevada's largest cities have to offer as far as library careers and library science programs, and what salary to expect. Additionally, it will go over the requirements for becoming a public, academic, and school librarian in Nevada.
Master's in Library and Information Science Programs in Nevada
Currently, Nevada does not offer a master's program in library science. However, the University of Nevada at Reno used to provide a librarian certification program, but as of 2021, they ceased offering those courses. Instead, they suggest taking online library science courses from the University of Idaho that can go towards a teacher librarian endorsement. There are also many great online master's programs in library science. Most librarian positions require a Master's in Library and Information Science (MLIS) from a degree program accredited by the American Library Association (ALA). Below are our suggested programs near Nevada.
This endorsement is offered through the university's independent studies program. The endorsement requires 21 library science credits and a three-credit-hour practicum. These courses are taken online. The Teacher Librarian Endorsement courses include Libraries and Their Collections: Materials Selection, Computer Applications in Libraries, Reference and Information Services, Classification and Cataloging, School Library Administration, Leadership, and Management, Children's Literature for Teacher Librarians, Adolescent Literature for Teacher Librarians, and Information Literacy for Teacher Librarians.
How to apply
Most states, including Nevada, require school librarians to have a teacher's certification. So before taking these courses, applicants need a teacher's certificate in the state in which they reside or are in the process of earning their certification. It is best to have a bachelor's degree in secondary or elementary education as well. Contact your state's Department of Education for their certification requirements for both teachers and school librarians.
For this program, you will need a bachelor's degree and at least a 3.0 GPA. To apply, go online and create an account. Then fill out the online application and pay the application fee. Applicants also need to send in transcripts, three letters of recommendation, a resume, a statement of purpose, and, if applicable, Praxis exam scores. No GRE is required.
Documents should be sent to:
Graduate Admissions
University of Idaho
875 Perimeter Drive MS 3019
Moscow, ID 83844-3019
This degree is offered completely online and is only 31 credit hours. This program takes less than two years to complete. They offer a wide variety of courses so that students can customize their coursework. All students are required to enroll full-time for their first semester, but then they can enroll as part-time students. The program has been accredited by ALA since 2009 and is well respected by employers.
How to Apply
Applicants must fill out the online application and pay the application fee. Applicants also need to send in transcripts, a resume, two letters of recommendation, and a 500-word Statement of Purpose. A GPA of 3.0 or higher is recommended. An electronic transcript is preferred. Please send to mmlis.admissions@marshall.usc.edu. In the subject line write: MMLIS Admissions.
How to Become a Librarian in Nevada
There is a certification process set by the state of Nevada for public librarians and library staff for individuals who do not possess an MLS or MLIS degree from an ALA-accredited program. To be a certified librarian, they need a bachelor's degree, 21 credit hours of coursework in library science, and two years of library experience. Then they need to apply and send in transcripts and a letter of recommendation. Library assistants and technicians do not have requirements set by the state. Academic librarians do not have requirements set by the state either; however, most institutions require academic librarians to have an MLIS degree from an ALA-accredited program.
To become a school library specialist, applicants need a teacher's certificate approved by the Nevada Department of Education. Then they either need a Master's in Library and Information Science from an ALA-accredited program or complete coursework in school librarianship that is approved by the Board or regional accrediting association. To become a professional school librarian, applicants need three years of experience as a school library specialist, hold a master's degree of any kind, and have completed 30 total credit hours of library science courses.
What Else Can You Do with a Library Science Degree in Nevada?
One of the best and largest companies in Nevada is Sierra Nevada. They are an aerospace and technology company. Their headquarters are in Sparks, Nevada, and they were founded in 1963. They work to provide renewable energy, telemedicine, nanotechnology, cyber security, and human space flight. They offer jobs and careers that start with internships and assistant positions. Some of their current job openings that relate to those with information science degrees are Data Scientist Intern, Price/Cost Analyst, and Associate Business Manager.
Las Vegas Library Degree Programs and Career Opportunities
The Las Vegas-Clark County Library District employs over 400 libraries and library staff. Their staff includes 87 librarians with MLS or MLIS degrees from ALA-accredited programs. Visit the library's website for current job opportunities. The library district is made up of 25 library locations across the area. Each library offers programs and services for children, teens, and young adults. They also have programs and resources for job and career seekers, tech help, and other needs of the community in each area. Each of their libraries gets high traffic, and each year they circulate nearly nine million items.
Clark County School District covers the Las Vegas area, and they have been around since 1956. They educate 64% of Nevada's children and are the fifth-largest school district in the nation. They offer a variety of schooling programs and institutions, including magnet schools, charter schools, career and technical academies, and a plethora of advanced placement courses. Additionally, they partner with large businesses and community organizations to educate students to become leaders in the economy.
Reno Library Degree Programs and Career Opportunities
Washoe County Library System is Reno's public library system. They have 12 library locations and employ 108 library staff, including 27 librarians, of whom 13 have an MLS or MLIS degree from an ALA-accredited program. They circulate over a million items each year and offer books and articles online and in print. They also offer computer and tech use in the library, and they have a Maker Space and a 3D printer for STEAM programs and personal use.
Salary Opportunities in Nevada for Librarians
According to the U.S. Department of Labor Statistics, Nevada employs 570 librarians. Most positions are offered in Las Vegas and surrounding areas. They have a few large universities with academic library positions, large public library systems, and large school systems with positions for school library media specialists. Librarians make a mean wage of $75,230 annually. The lowest earners are entry-level librarians who make as little as $59,390 a year, and the highest earners are administrators who make as much as $97,690 a year. This is higher or equal to what the surrounding states are offering as far as salary.
Additional Links
To learn more about the history of librarianship in Nevada and what modern libraries are doing in Nevada visit https://nevadalibraries.org/. You can also find current job opportunities and librarian resources on their website.
For librarianship information and to learn about graduate programs in library science and their accreditation in the U.S. and Canada visit ala.org.
Library Science Degree Programs in Other States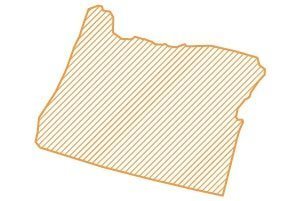 Oregon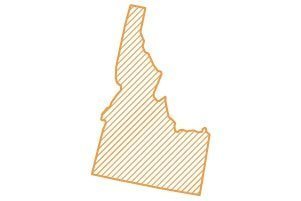 Idaho