Montana is one of the most beautiful states due to the variation of terrain. Montana has mountains, open fields, canyons, grassy plains, forests, streams, and lakes. Most of Montana snows for five months and offers mild summers. Summers are often clear, short, and rarely get above 94 degrees Fahrenheit, and winters make it down to negative numbers at their coldest. They are mostly a rural state, but they have one large city and some booming larger towns that offer plenty of opportunities and anything you may need in a city, including great healthcare and higher education options.
There are great options for higher education in Montana. Although they currently do not offer a library science program that is accredited by the American Library Association. However, they do offer two school library media programs for educating those who wish to become school librarians in kindergarten through twelfth-grade schools. One is offered by Montana State University, and the other is provided by the University of Montana. These programs take students through the steps of becoming a certified library media specialist. This is a process that often changes over time and can be difficult to navigate. Completing a program like this is helpful in understanding all the steps you need to take and the best way to meet your goals. There are great options online that other states offer for those who want a master's in library science to work with a public library system or a university library system.
In this article, we cover what opportunities are available in Montana for those in the library and information field. We cover two graduate programs in school library media, the admission process for each, and how to become a librarian, either as a school librarian or a librarian for a university or public library system. Montana also offers careers in librarianship and information science, which we will cover. Additionally, we cover salary expectations and what opportunities to expect in Montana's largest city, Billings.
Master's in Library and Information Science Programs in Montana
There are two library media programs in Montana. These programs are for those who are looking to be librarians in the public school system. Montana has some of the highest-ranked pre-k through 12th grade schools in the country, making them a great option for employment, and its colleges and universities receive good marks as well. For those who want to be librarians at a university or a public library, there are plenty of online programs to choose from in other states. Montana currently only offers library programs for school library media specialists.
This program is completely online and does not require any scheduled meeting times online or otherwise. Students can finish the program in one year or three semesters. The university offers two options. One is for certified teachers in Montana, and the other is a master's program for school librarianship. The master's program is an additional nine credit hours past the library media certification. The master's program can be completed in less than two years. Courses include library management, children's literacy, cataloging, literacy and research instruction, and library administration.
How to apply
Complete the online application and pay the processing fee. Mail official transcripts to the Department of Education Graduate Programs Office, 215 Reid Hall, PO Box 172880, Montana State University, Bozeman, MT 59717. Then send in a personal statement describing your teaching experience and a desire for school librarianship. Also, applicants need to send a resume, and library media certification applicants must send proof of teacher's certification. No GRE test scores are required, but applicants must have at least a 3.0 GPA.
This program is a master's of education with a teacher-librarian endorsement. It is offered fully online and is for librarians in K–12th grade schools. The program provides students with the ability to compile intellectual resources online, in print, audio, and in various other formats for an optimal learning experience. Students will also learn to inspire a love for reading and learning, as well as the ability to work with students, teachers, and administrators to enhance the learning environment in the media room and in the classrooms.
How to apply
Apply online and set up your online account. They will send you an email so you can continue your application and gather the required documentation. Contact the admissions department for additional information and to learn if there are any additional requirements for your preferred program.
How to Become a Librarian in Montana
Montana State Library has a library certification for all public librarians, and they offer continuing education programs. Most librarians are required to have a Master's in Library Science (MLS) that is accredited by the American Library Association (ALA). The government of Montana accepts an MLS for immediate certification; however, applicants still need to apply for certification and provide proof of their degree completion. After that, librarians need to apply for certification renewal. For library staff members, they can accrue 20 continuing education credits for their certification without needing a master's. For renewal and initial certification, create an ASPeN account. The account will log all continuing education credits.
Most academic libraries require librarians to have an MLS or an MLIS degree from an ALA-accredited program. Library technicians and library staff members may only need a high school diploma and some experience. Librarians wishing to become professors or researchers in library and information science should consider a Ph.D. in information science.
To become a school media librarian, the best way is to start as a teacher, receive a bachelor's in education, and complete the requirements to earn a teacher's certificate. Then applicants can take a master's program in school librarianship. Montana offers two library media programs. These programs help walk students through the certification process. These programs may also offer a track for anyone who is not already a certified teacher.
What Else Can You Do with a Library Science Degree in Montana?
S&K Technologies is ranked as the Best Technology Company in Montana by Zippia. The company offers aerospace services, critical mission support, and engineering research. They have two corporate headquarters, both of which are located in Montana. They also have an international office in Saudi Arabia and 20 other locations in the U.S. They hire researchers, data analysts, managers and supervisors, IT specialists, software developers, and marketing professionals. Their mission is to find solutions to complex issues. One of the issues they focus on is increasing the quality of life in Native American communities.
Billings Library Degree Programs and Career Opportunities
Billings Public Library employs a total of 32 library staff members and 12 librarians. In 2021, they offered 213 children's programs, 89 young adult programs, and 80 other programs. Children's programs include preschool storytimes, coloring contests, craft times, toddler storytimes, R.E.A.D. to a dog, Spanish storytime, Books and Babies, and more. They also offer plenty of teen events, including STEAM programs and ongoing programs that utilize their TECH Lab. In the TECH Lab, they keep various resources available to teens to inspire learning and creativity. The lab stocks game systems, art and craft supplies, digital and video cameras, musical instruments, LEGO Robotics Kits, a Critict, and more.
Billings has one large public university and one private university in the city. The public university is Montana State University at Billings (MSU Billings), and they offer bachelor's and master's programs. Billing's private college is Rocky Mountain College, and they offer associate and bachelor degree programs. Neither one of these universities offers a degree in library science, but they do employ library staff and librarians. MSU Billings employs nine library staff members, and Rocky Mountain College employs three full-time library staff members.
For school library media specialists, Billings has the largest public school district in the state. They offer 22 elementary schools, six middle schools, three high schools, and three other education programs. Each school has its own library and the school district employs 36 school media librarians.
Salary Opportunities in Montana for Librarians
According to the U.S. Bureau of Labor Statistics, there are 590 librarian positions in Montana, and there are 123 public library branches including bookmobiles. There are also 13 colleges and universities that offer four-year degrees and seven two-year colleges. Most of the librarian positions are in Billings, Bozeman, and Missoula, but there are other towns and counties with public libraries, school library media positions, and universities with librarian positions. For the state, the mean wage for librarians is $59,560 annually, and the lowest-earning positions are entry-level positions. They make at least $32,640 a year, while the highest-earning positions are directors, and they can make up to $101,640 a year.
Additional Links
To learn more about librarianship and online accredited MLIS degrees, visit https://www.ala.org/.
For more information on librarianship in Montana and current employment opportunities, visit https://www.mtlib.org/.
Library Science Degree Programs in Other States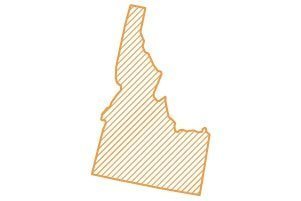 Idaho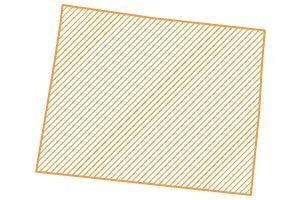 Wyoming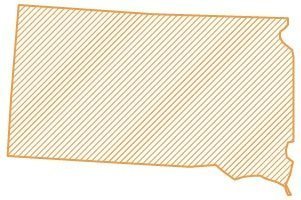 South Dakota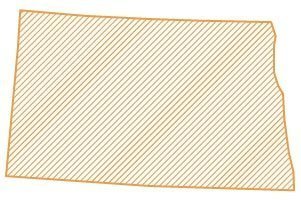 North Dakota